COMPETO HR HACKATHON: THE FUTURE OF WORK
Powered by Danfoss
Let's step together and shape the future of work! In one day event – Competo Hackathon – we hope to bring together talents from our partner companies and internationally renown HR innovators to think about HR challenges that await us in the future. Together with Perry Timms, global & TEDx speaker and consultant on the future of work, HR & learning, we will make sure that far reaching ideas about better work become reality.
WHAT:  Competo hr hackathon – The Future of Work
WHO: Talents from partner companies, Perry Timms, Dr. Aleksander Zadel, students and Competo
WHEN: 15th of March
WHERE: Danfoss Trata, Ljubljana
WHY:  To identify challenges in the future of work and to find solutions for them together.
PROGRAMME:
Warming up and kick-off activities
Perry Timms: The future of work
Hackathon: Your idea = Our future
Presentation of solutions
Closing speech: Dr. Aleksander Zadel
WHAT IS COMPETO HR HACKATHON?
Competo Hackathon – The Future of Work is an event aimed to change the way we face HR challenges. It encourages partner companies to start getting ready for the future of work today – thinking about the steps needed to be succesful in the future environment and to develop into an employer of the future together with its employees.
We invited 8 partner companies from different industries to participate in Competo Hackathon: Danfoss Trata (idea initiator), A1, Siemens, Iskraemeco, Big Bang, Atlantic Grupa, Zavarovalnica Generali and Steklarna Hrastnik. Even though their products and services are very different, they face the same challenges: how to attract, develop and motivate top talent who will lead the company in the future? Every partner company is invited to bring 7 employees to the Competo Hackathon. They will be divided into diverse teams, given challenges to hack and support to plan the implementation for their ideas. Competo team, Perry Timms, Dr. Aleksander Zadel and experienced mentors will support and encourage them to think out of the box and to develop actual solutions.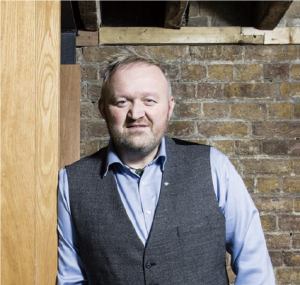 Perry Timms is a global & TEDx speaker and consultant on the future of work, HR & learning. He is known for being the force behind many HR Hackathons; creating new and imaginative ways of working. Perry captured much of this in his book "Transformational HR" which is already an Amazon.com Top 30 HR seller. You can find Perry online at www.pthr.co.uk or on Twitter @PerryTimms and his blog medium.com/@PerryTimms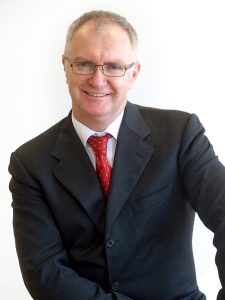 Dr. Aleksander Zadel holds a PhD degree in psychology. He is a director of Corpus, Anima, Ratio Institute for Personal Development and is a co-founder and partner at Competo. He consults Slovenian and international companies on how to develop leadership techniques, drive motivation, manage human resources, set HR policy and develop employees` potentials.